Explore your unique nutrition, metabolism and diet needs based on our proprietary AI-enhanced genomics network analysis of more than 8000 genetic variations.
45 Trait Reports, Risk Assessments and Recommendations.
Vitamin Balance
Minerals Balance
Metabolism Traits
Diet Effectiveness
See which genetic variations contribute to your predispositions and explore the scientific basis for your assessment and get access to resources to further inform your decision-making.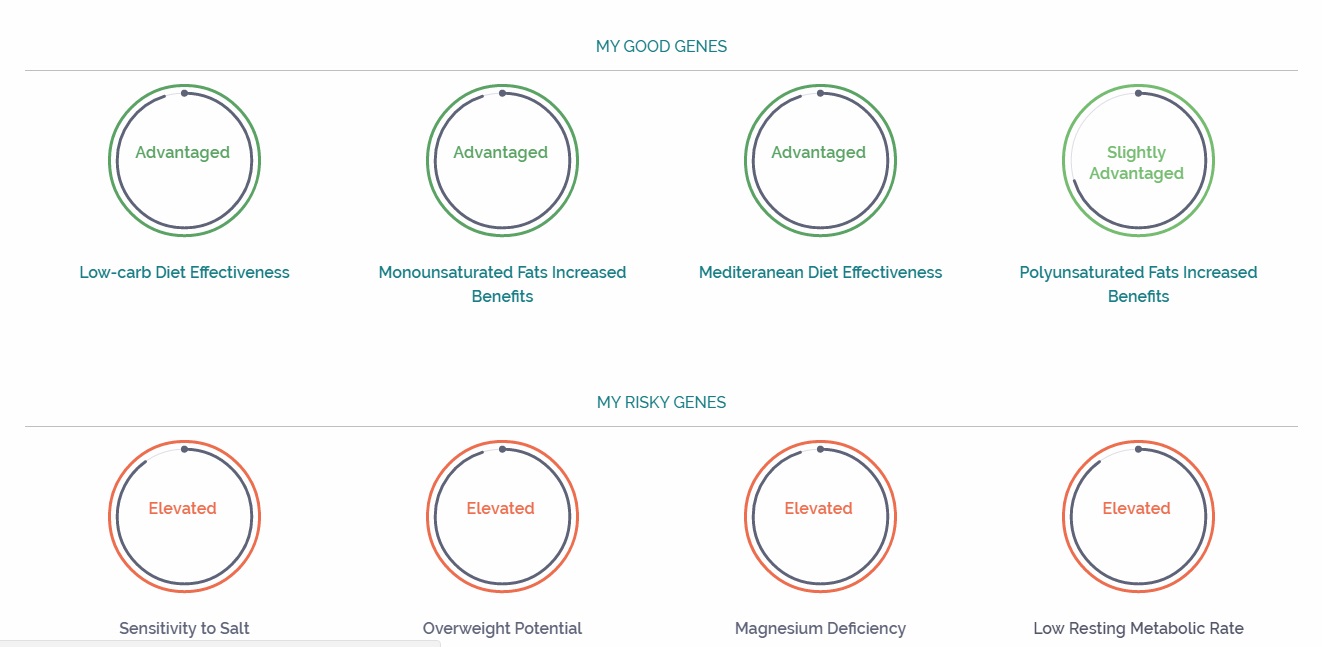 View on your desktop, mobile phone or download the 50 page PDF report to share with your nutritionist, physician or friends.